Peer Network is a feature of LinkedIn's Students app that allows students to connect, and support each other in their goals.
For this 6-day design exercise for LinkedIn, I was the sole designer. 
Prompt: Design an experience that helps college students discover and connect to their classmates, without relying on email.

LinkedIn is a place where people can connect to people they know, in order to share professional experience and opportunities. Professional networking can begin at any point, even in school. Increasingly, students are relying on their mobile address book, and not their email address book, to manage their contacts.

Students don't actively connect on LinkedIn, especially not on their phones. 
One of my first steps was creating an online survey to get insight into how my peers use LinkedIn. It became clear that students are generally passive on LinkedIn, particular on the mobile app. Below are a few more highlights.
Students anticipate their classmates being valuable connections in the future.
I interviewed students from different classes and universities, to have more in-depth conversations following the survey. Here are a few highlights:
"I mostly add my classmates because they could be useful connections in the future."
- Divya, Freshman
"My classmates are super smart and talented. They might be helpful in getting a job down the line."
- Kate, senior

Problem: Students believe that their classmates will be valuable connections in the future, but do not take action to make or preserve their relationships. 
Most students do not actively add their classmates because they do not see an immediate benefit. Students need a compelling reason to connect with their classmates 
now
.
While doing research, I stumbled upon the LinkedIn Students app.
LinkedIn Students is designed to help college students discover career paths and jobs, based on their education, companies that hire from their schools, and their school's alumni history. 
I found that, while the app helps connect students with career options and alumni from their school, it feeds into the idea that classmates are not yet useful connections. Additionally, the daily recommendations encourage students' already passive behavior.
Students like the idea of an app for students, but don't find it useful in its current state.
"I like reading about different career options, but often they don't feel relevant to me and what I'm looking for."
- Rebecca, sophomore
"For someone like me, who pretty much knows what they want to do, it's not very helpful."
- Zainab, senior,
I decided to adapt the LinkedIn Students app since it currently focuses on advancing students' careers, but ignores the user's own classmates.
I set out to create an experience that helps students connect and give and get help
now
, and in the future.
I decided to focus on a mobile experience in order to expand connection discovery to mobile. In addition, college students are always with their phones, and a mobile experience would allow students to sync their phone contacts.
I studied the voice and visual design of the Students app and the LinkedIn app
I noted the typography, color, icons, and language and made sure to be consistent, so my design would fit in seamlessly.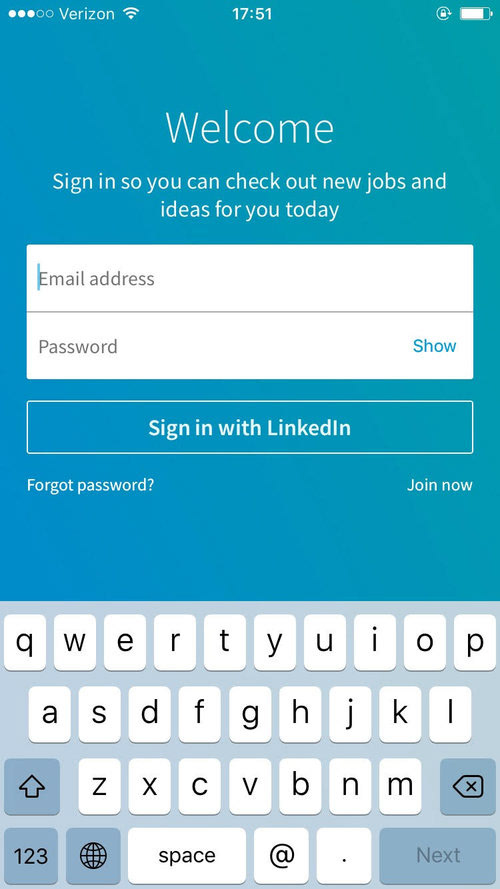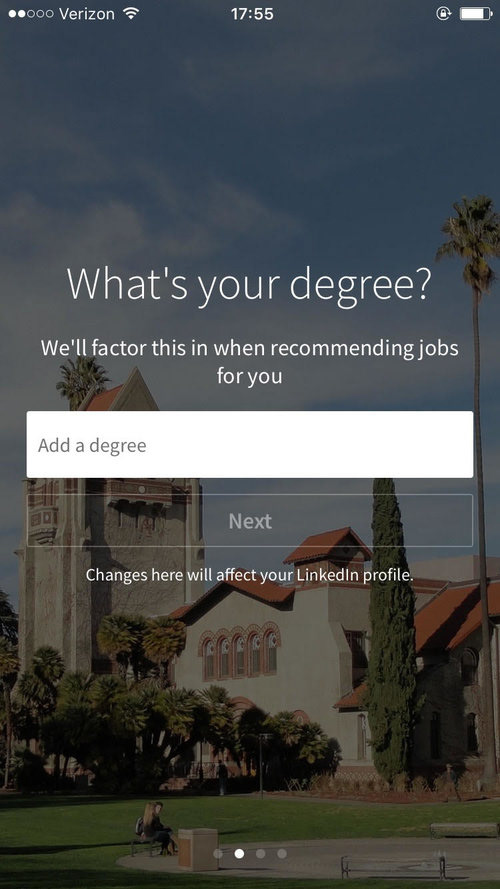 Peer Network is a feature of LinkedIn's Students app that allows students to connect, and support each other in their goals.
I re-purposed other parts of the app as well.
In order to further motivate the user to connect with classmates and achieve their goals, I edited LinkedIn Students' search screen, home screen, and added a messaging capability. This is in addition to the peer network feature.
Given more time to work on this challenge, there are a few areas I'd continue exploring:
1. How can I further motivate the user to reach out the their classmates and create meaningful, collaborative, and helpful relationships?
2. How can I further encourage the user to support their classmates?
3. How might the user input progress they have made on their goals? 
4. How might this app be used after the student graduates? Would it turn into a class alumni network, and continue to encourage collaboration?